Creating a food culture that values taste, tradition, sustainability, and the land from which it grows.
Project:
Southlands Grange Centre
What We Did:
— Brand Strategy
— Naming
— Web
— Wayfinding
Southlands Grange Centre for Farming & Food celebrates farming through events and programs and promotes a food culture that values taste, tradition, sustainability and the land itself. Located in the new community of Southlands, Tsawwassen Southlands Grange was created to integrate the surrounding farmlands into the community.
"If we can create a place where farming and food could energize a neighborhood then, in a modern sense, we can re-establish something we lost." - Sean Hodgins
Through multiple phases we created a brand experience that laid bare what Grange was all about and developed a strategy to communicate what it meant for the community as a whole.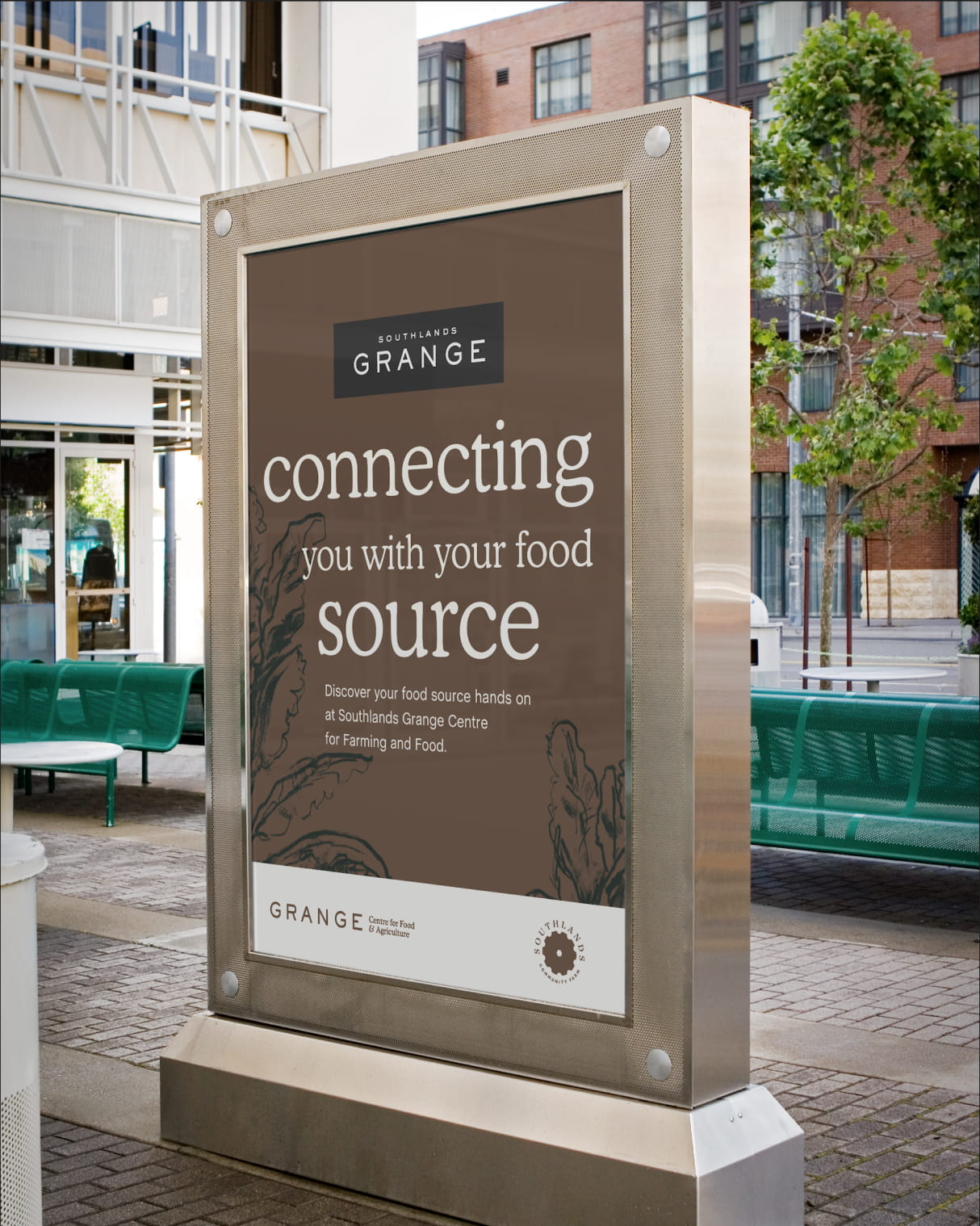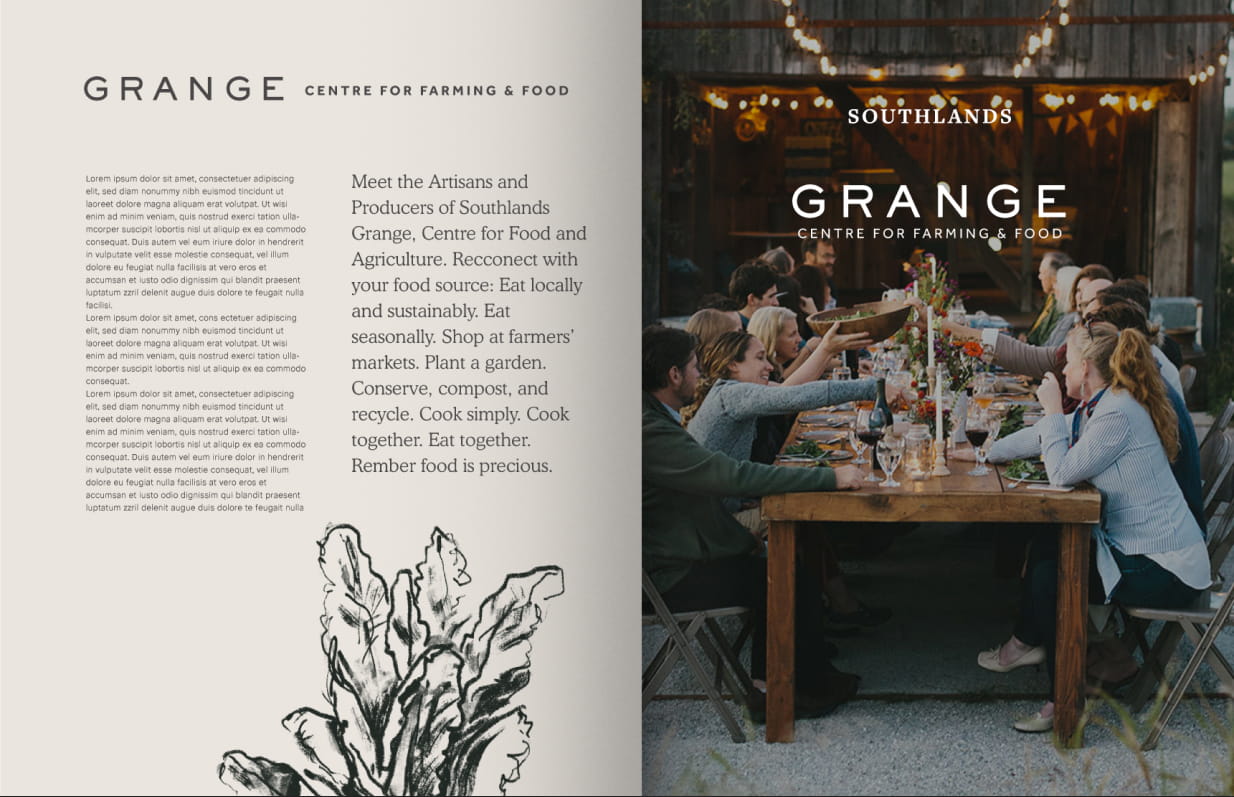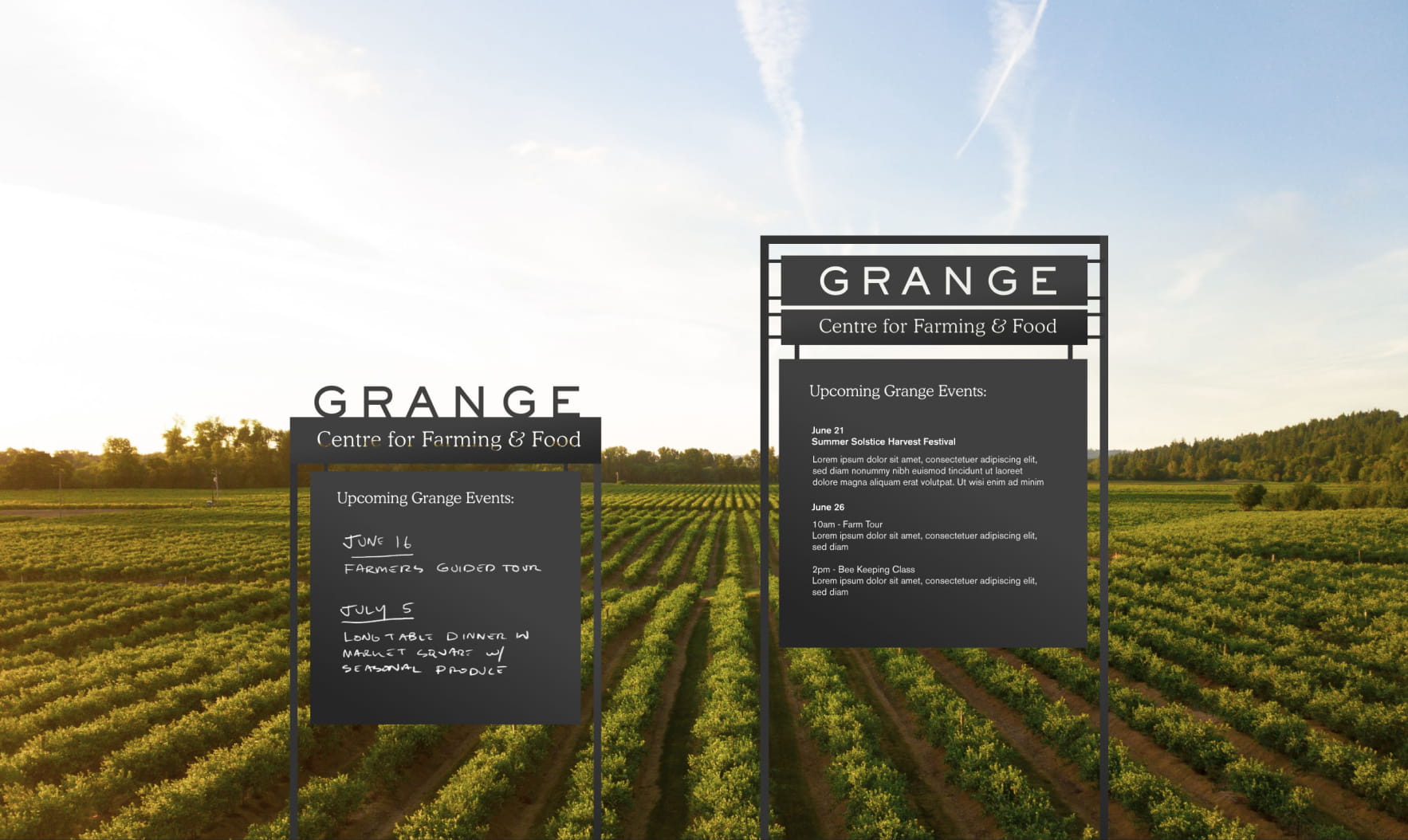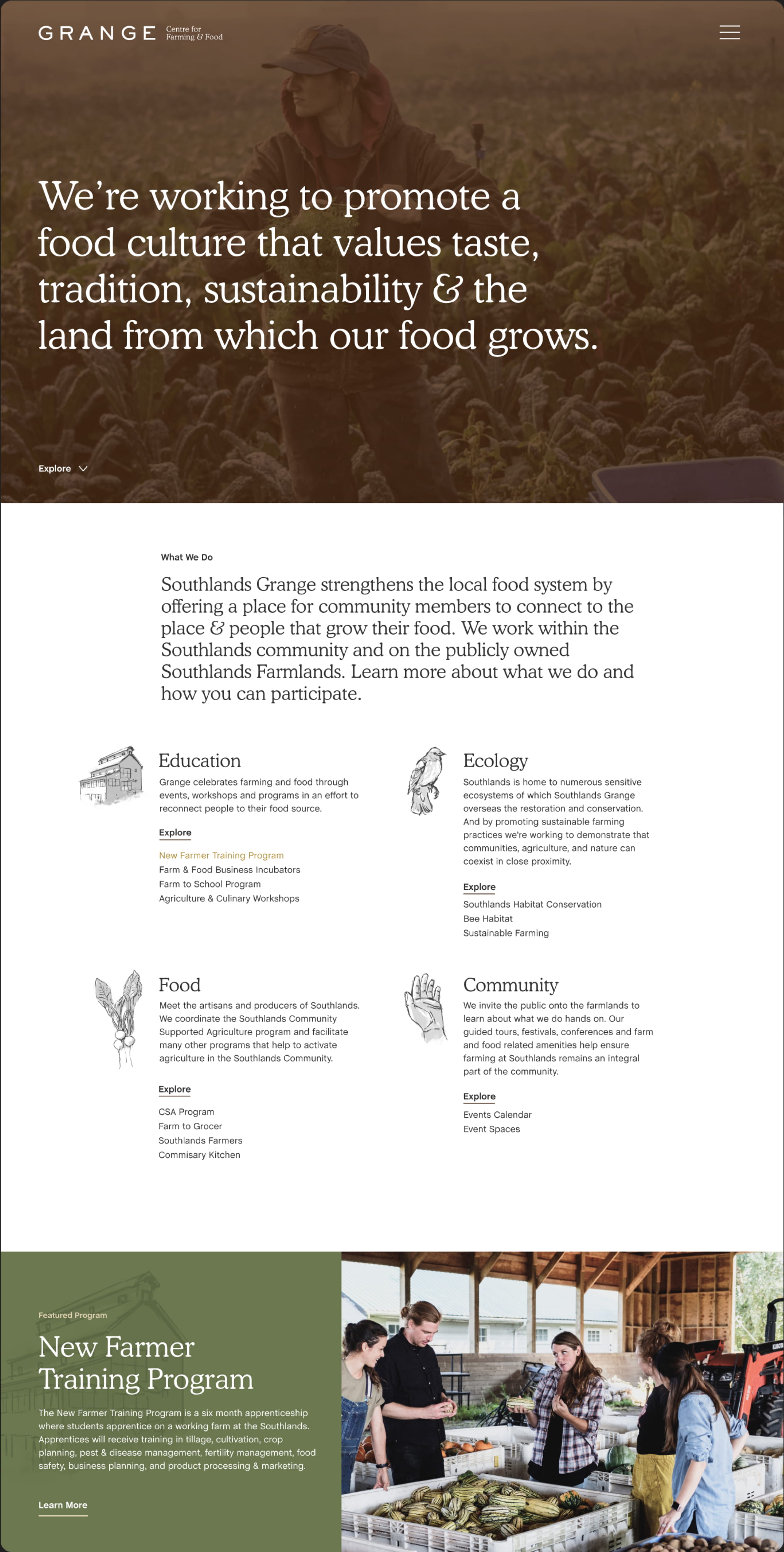 Phase i: Discovery
The lands of Southlands have been farmed for generations. Understanding the history of the lands was essential to understanding how Southlands Grange came to be.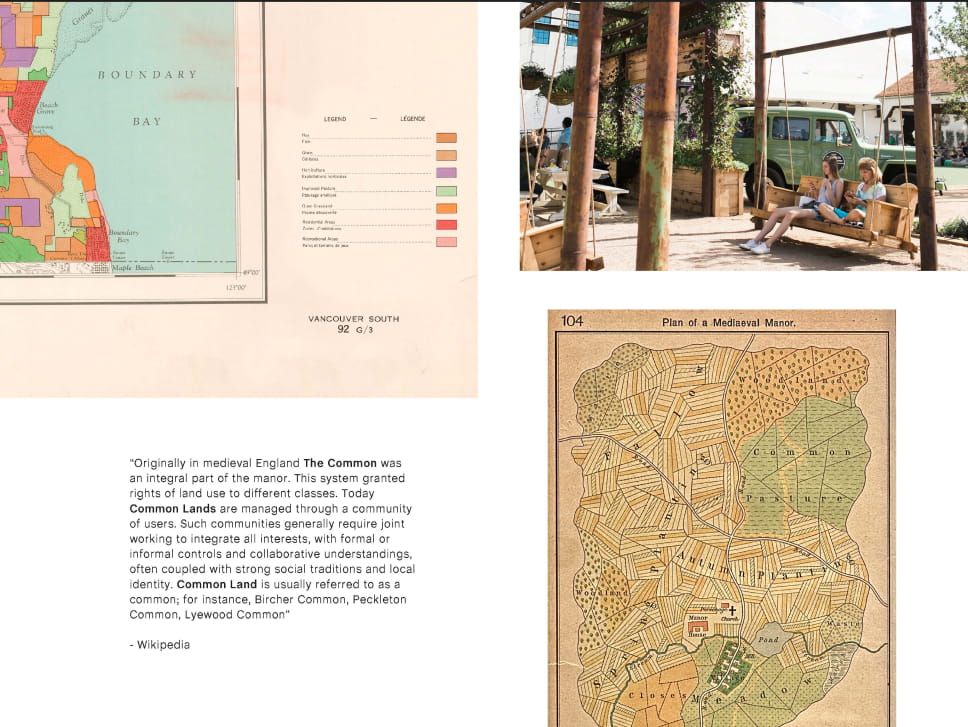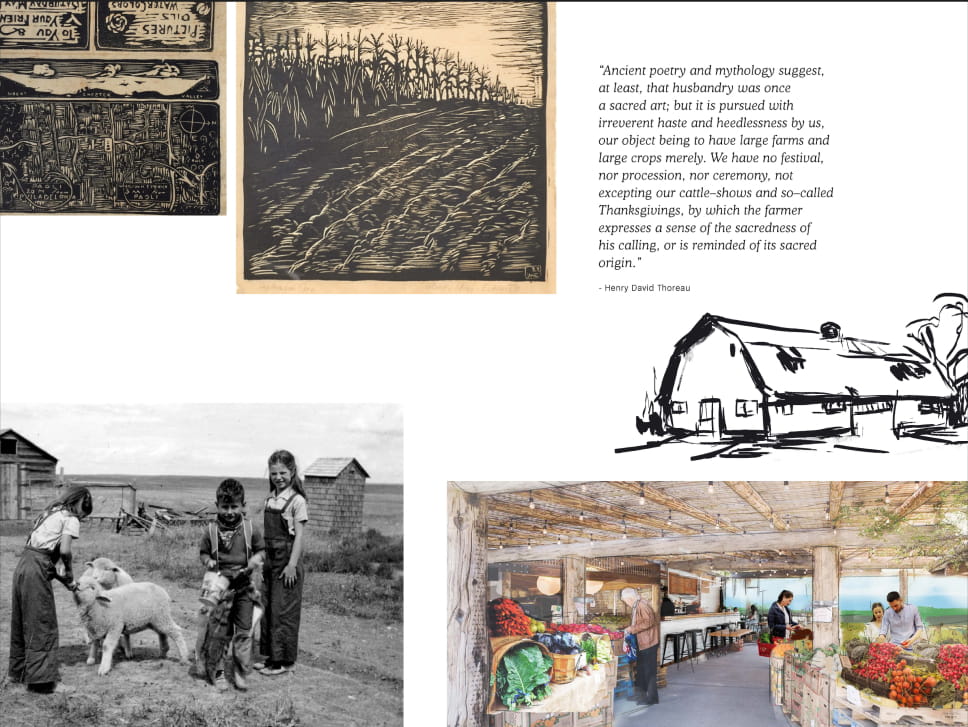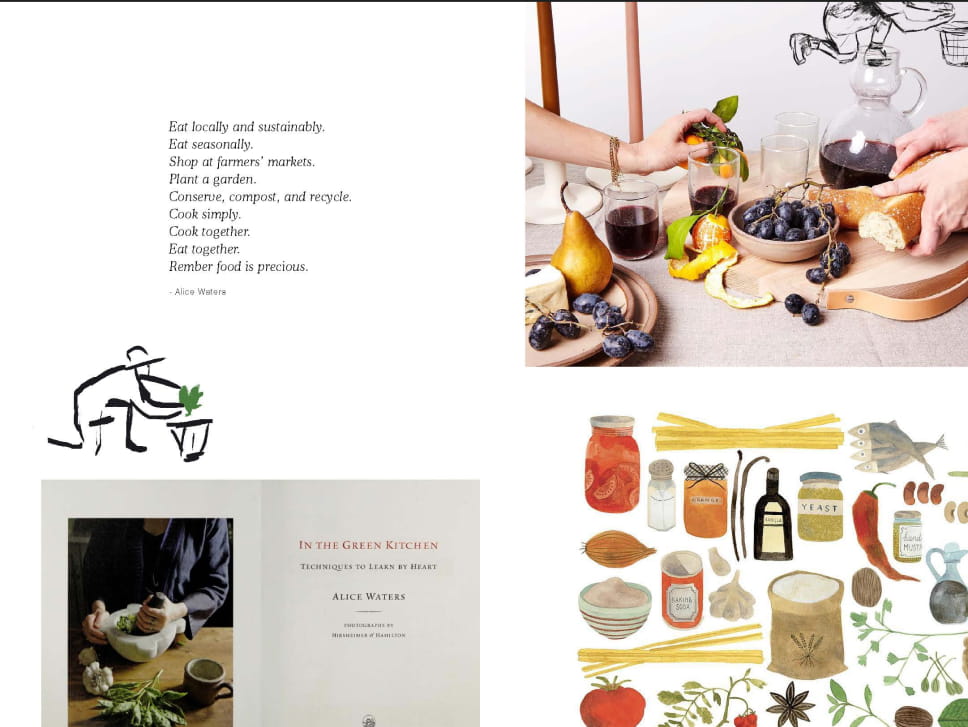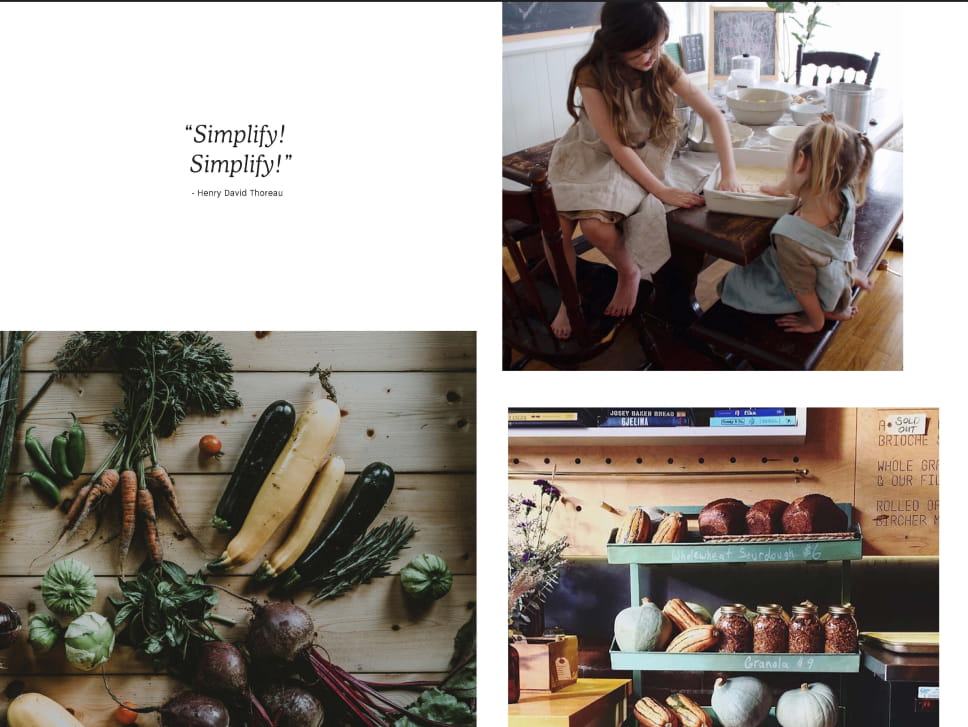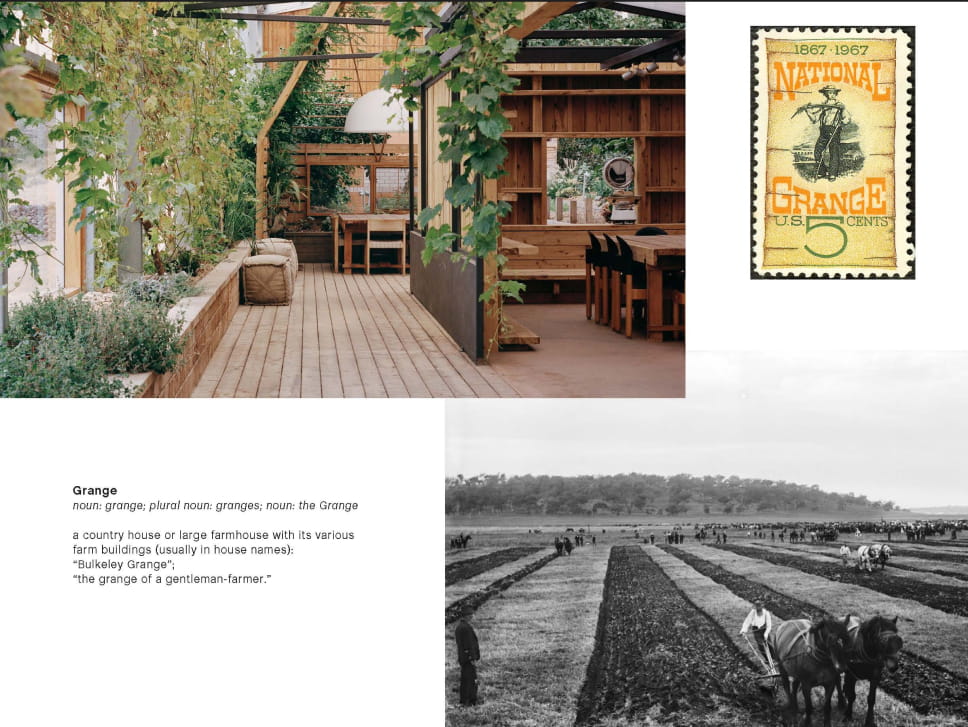 Phase ii: Ideation
We proposed several naming strategies and concepts. With a name settled on, we began exploring the many facets of the organization and experimented with ways to communicate each one.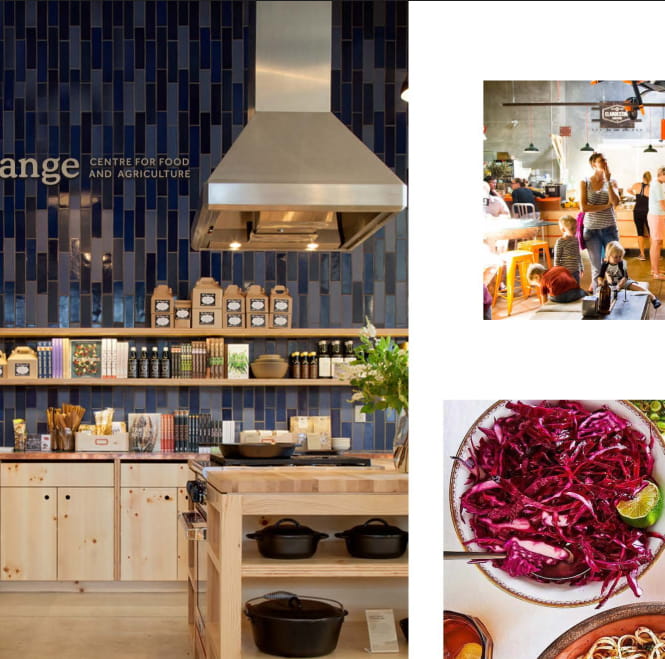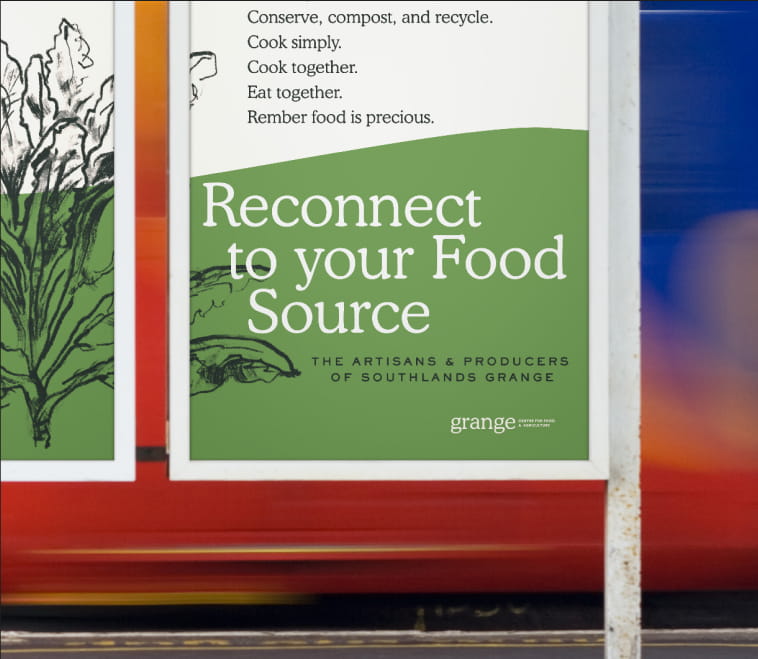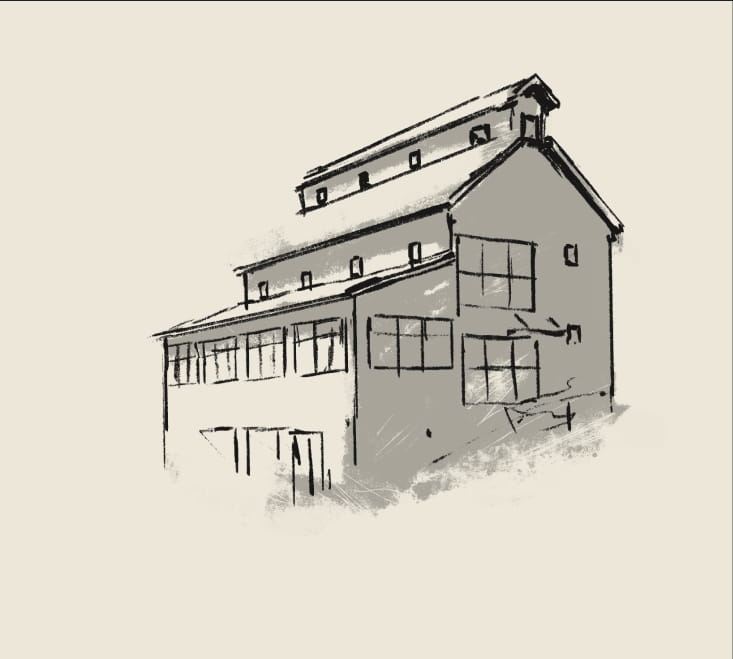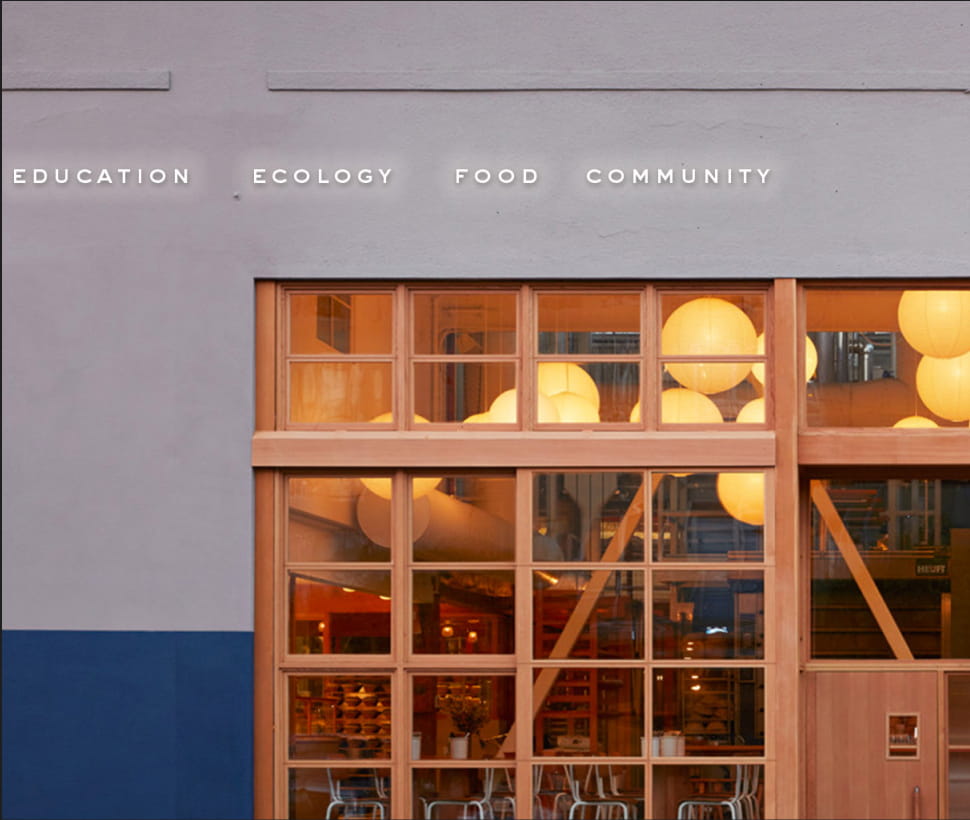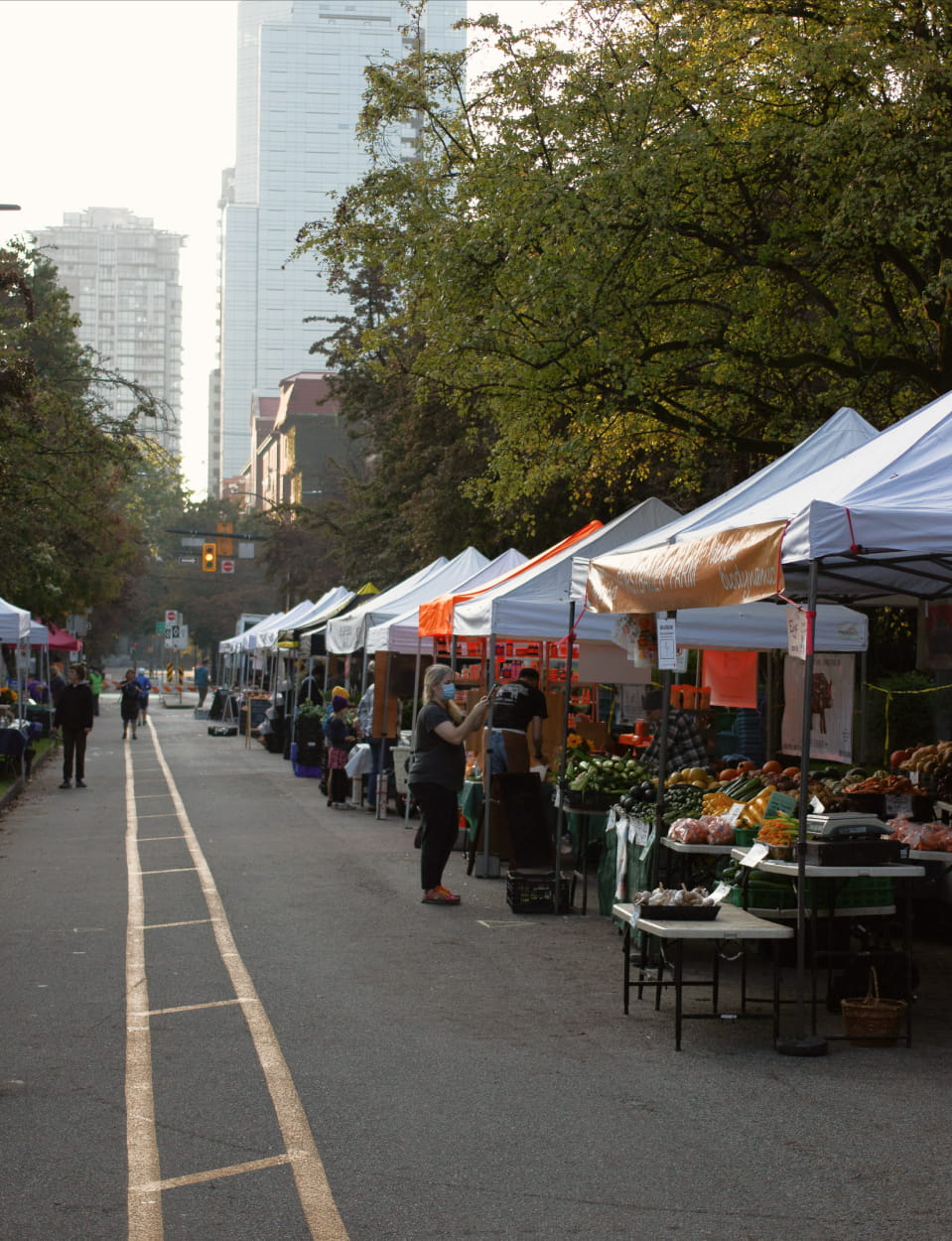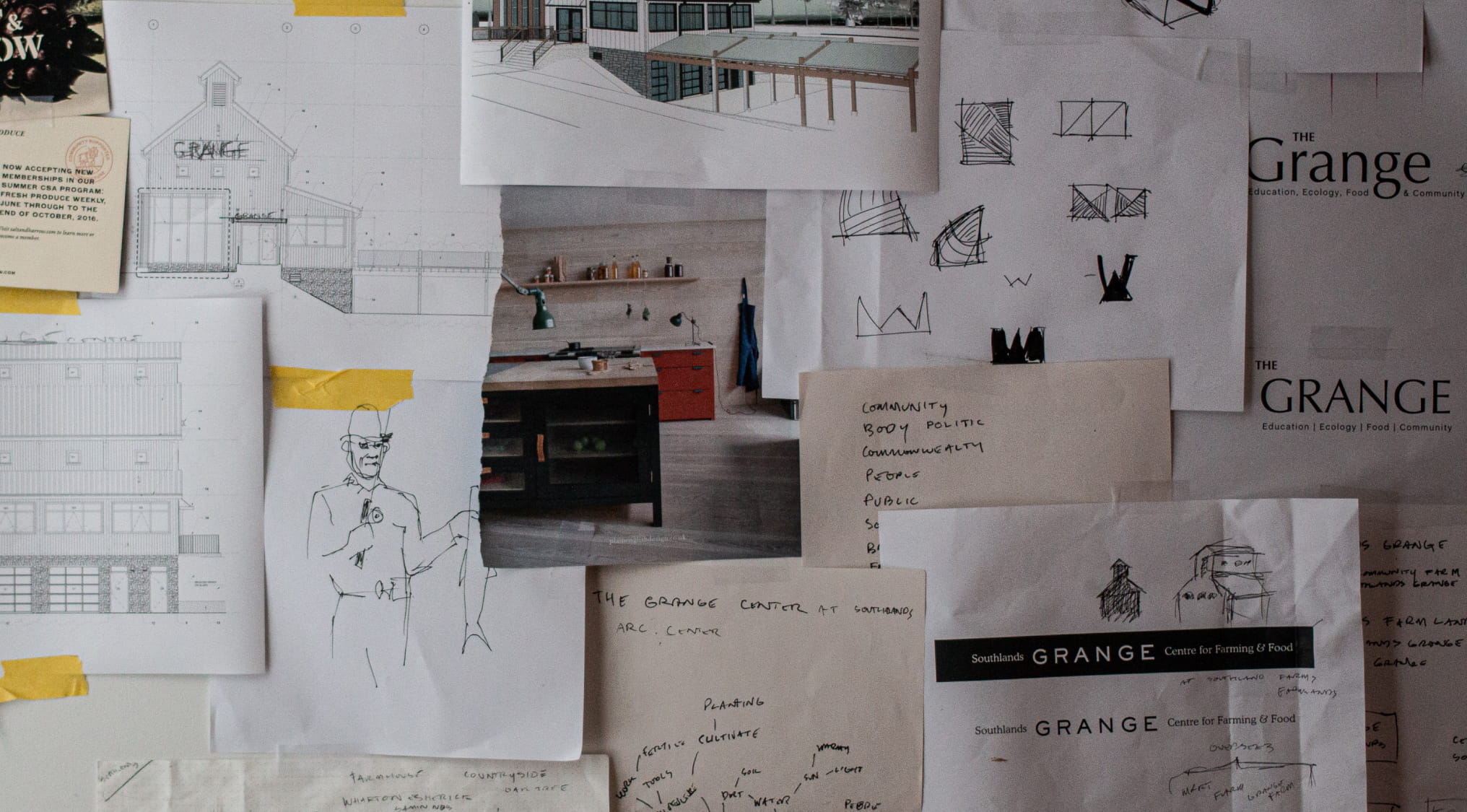 Phase iii: Clarify
Bringing clarity to the ideas meant ensuring that the message was not just clear but accurate from an ecological and agricultural perspective.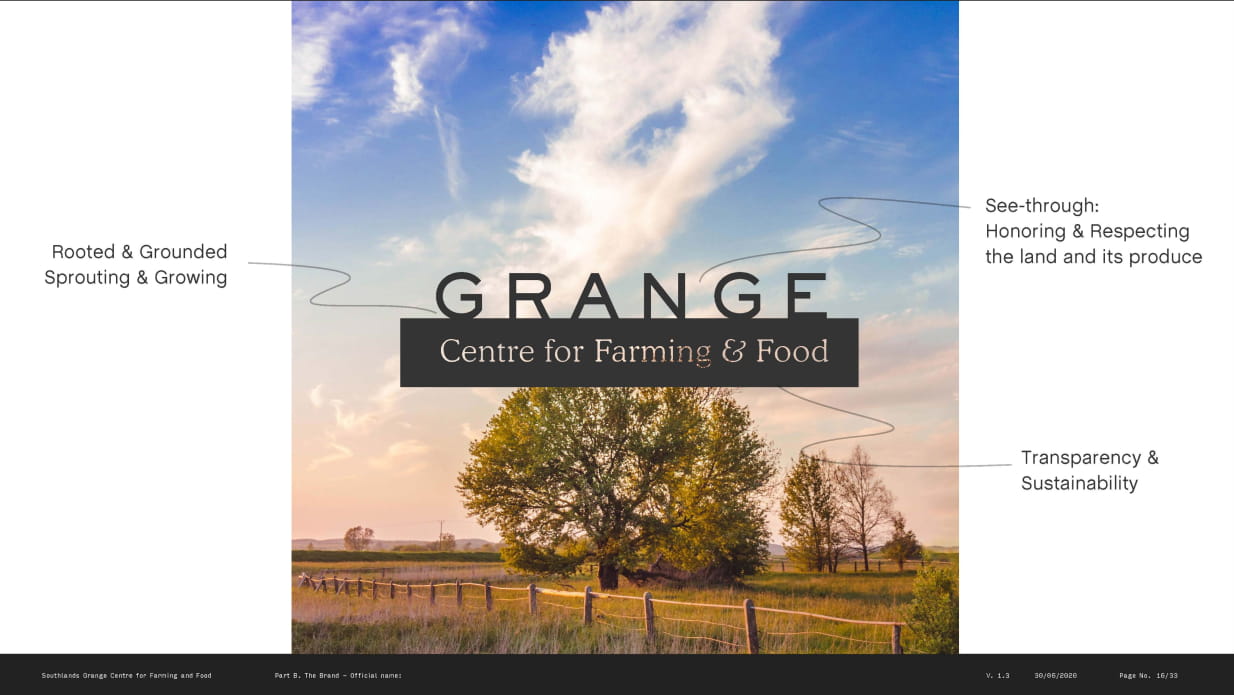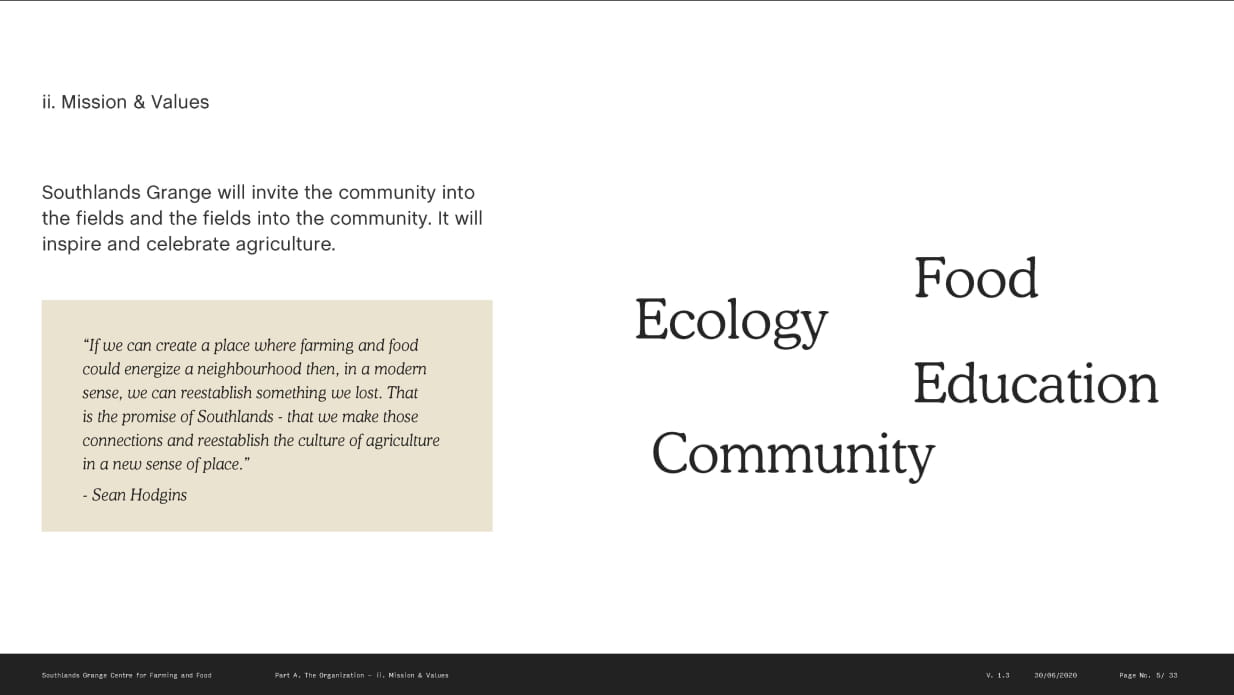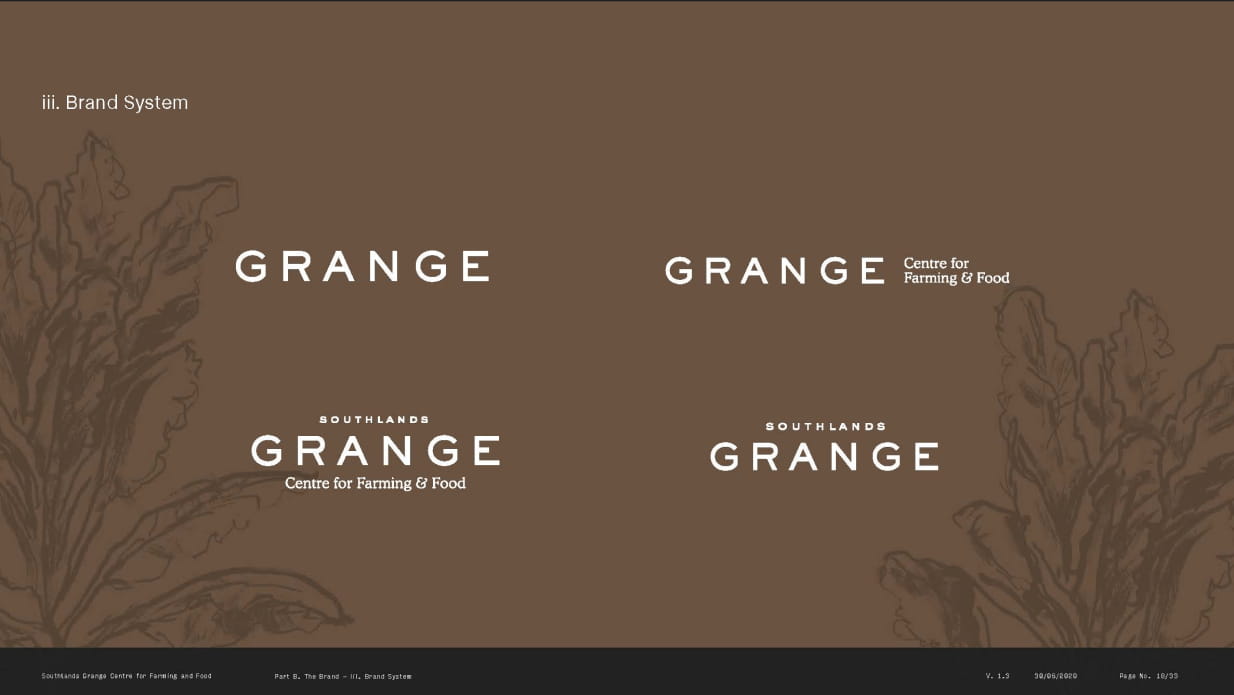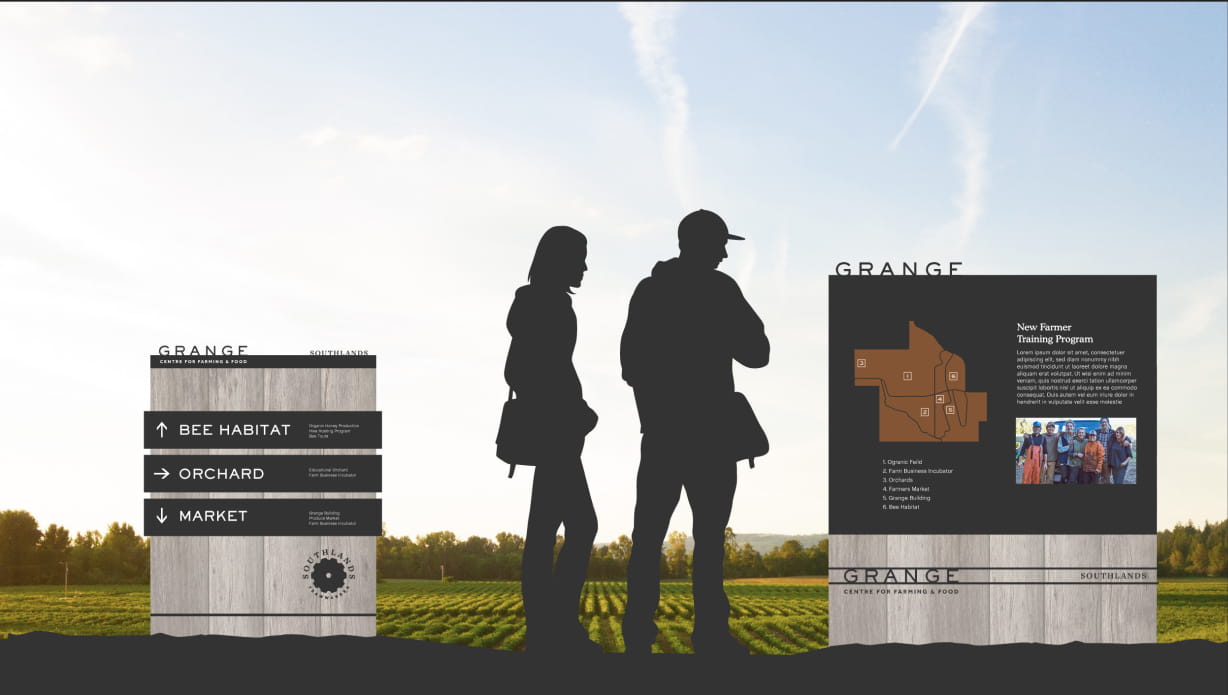 Phase iv: Calibrate
Roll out of the brand is currently ongoing. Website, signage, wayfinding and other marketing assets carefully work within the community and other related brands to emphasize authenticity and purpose.