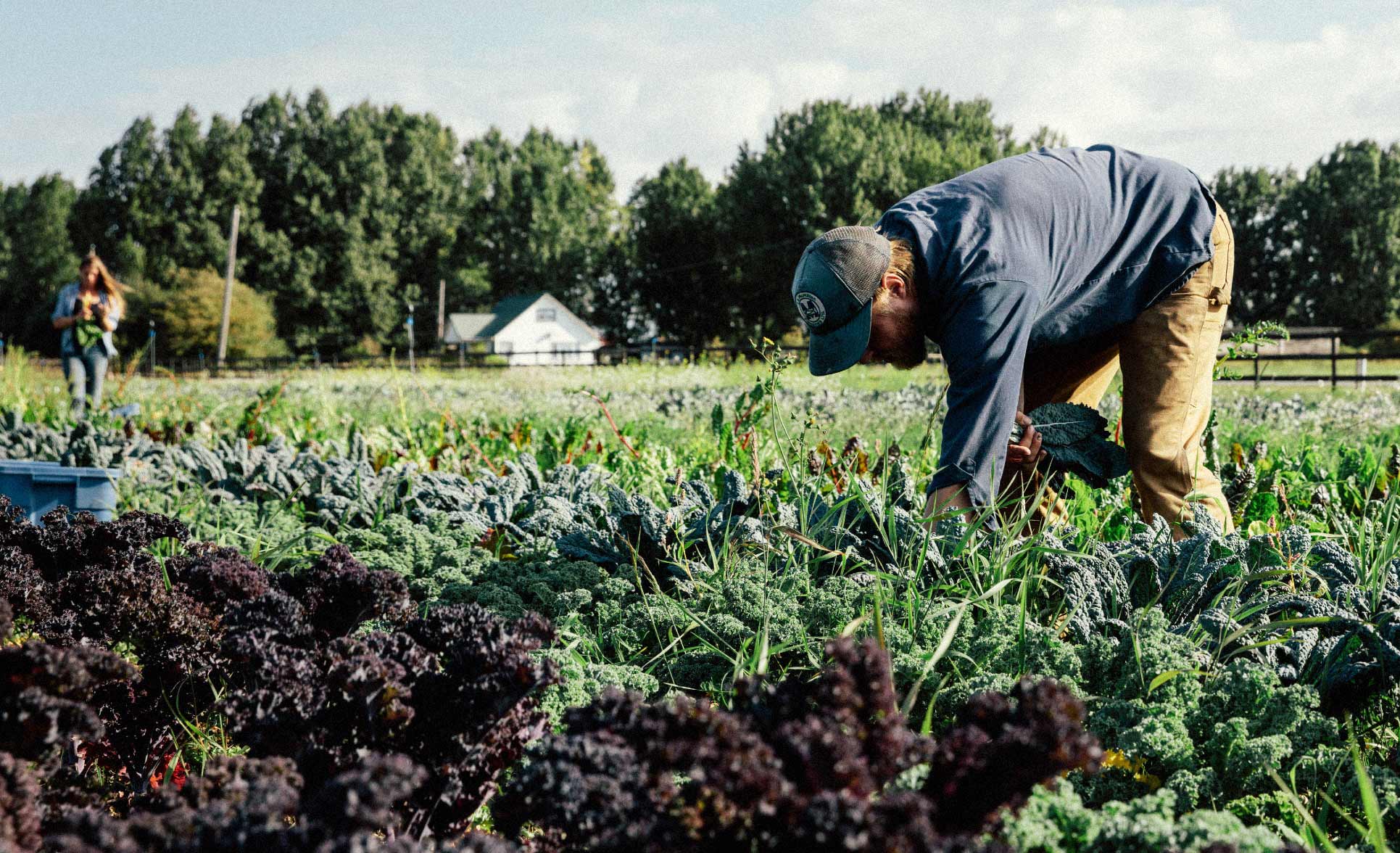 Intro
Salt & Harrow is a 37-acre organic farm situated between French Creek and the historic E & N Railway on Vancouver Island, British Columbia. By caring for the soil they strive to produce nourishing food, made by land, healthy soil and hard working farmers.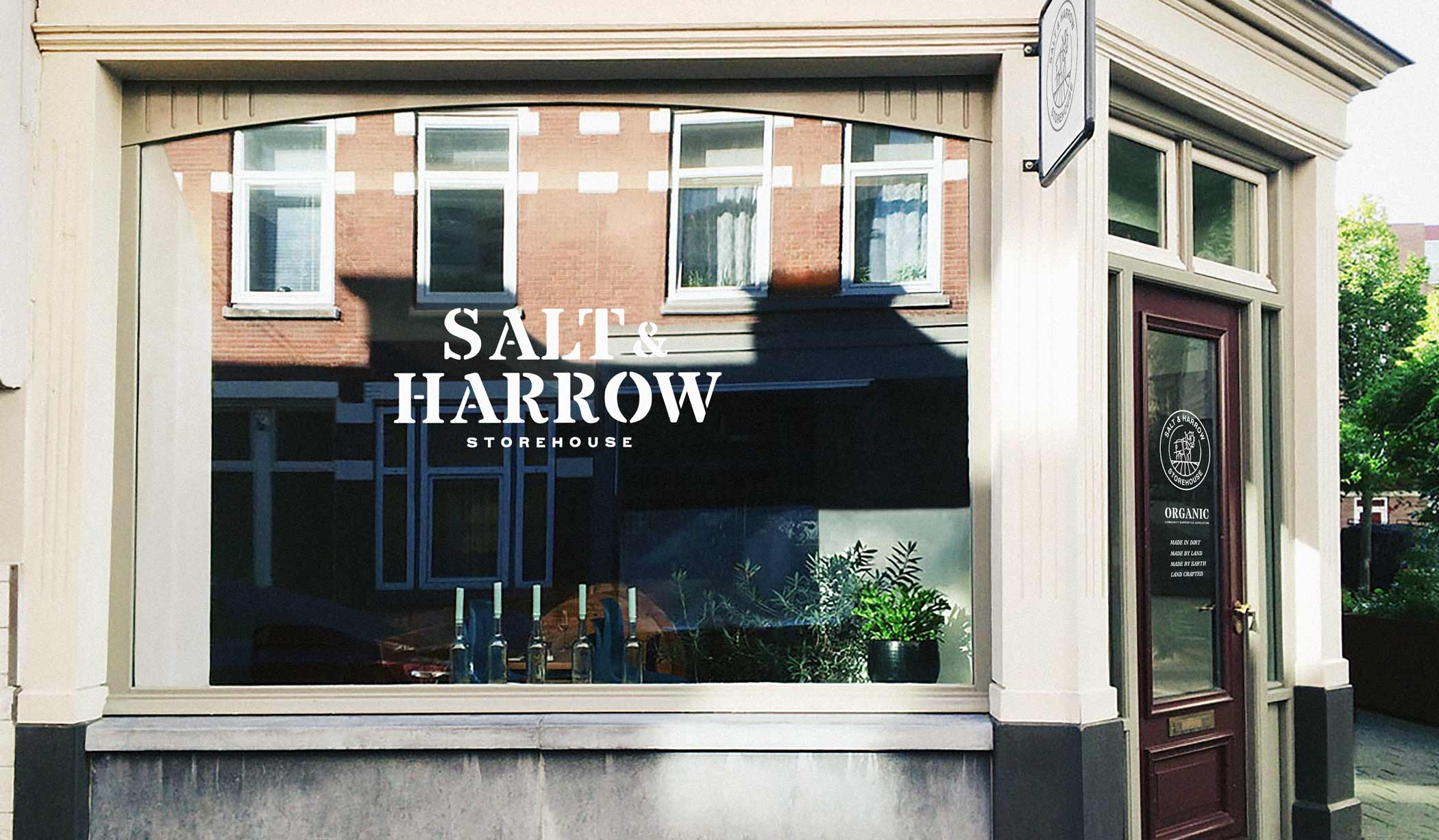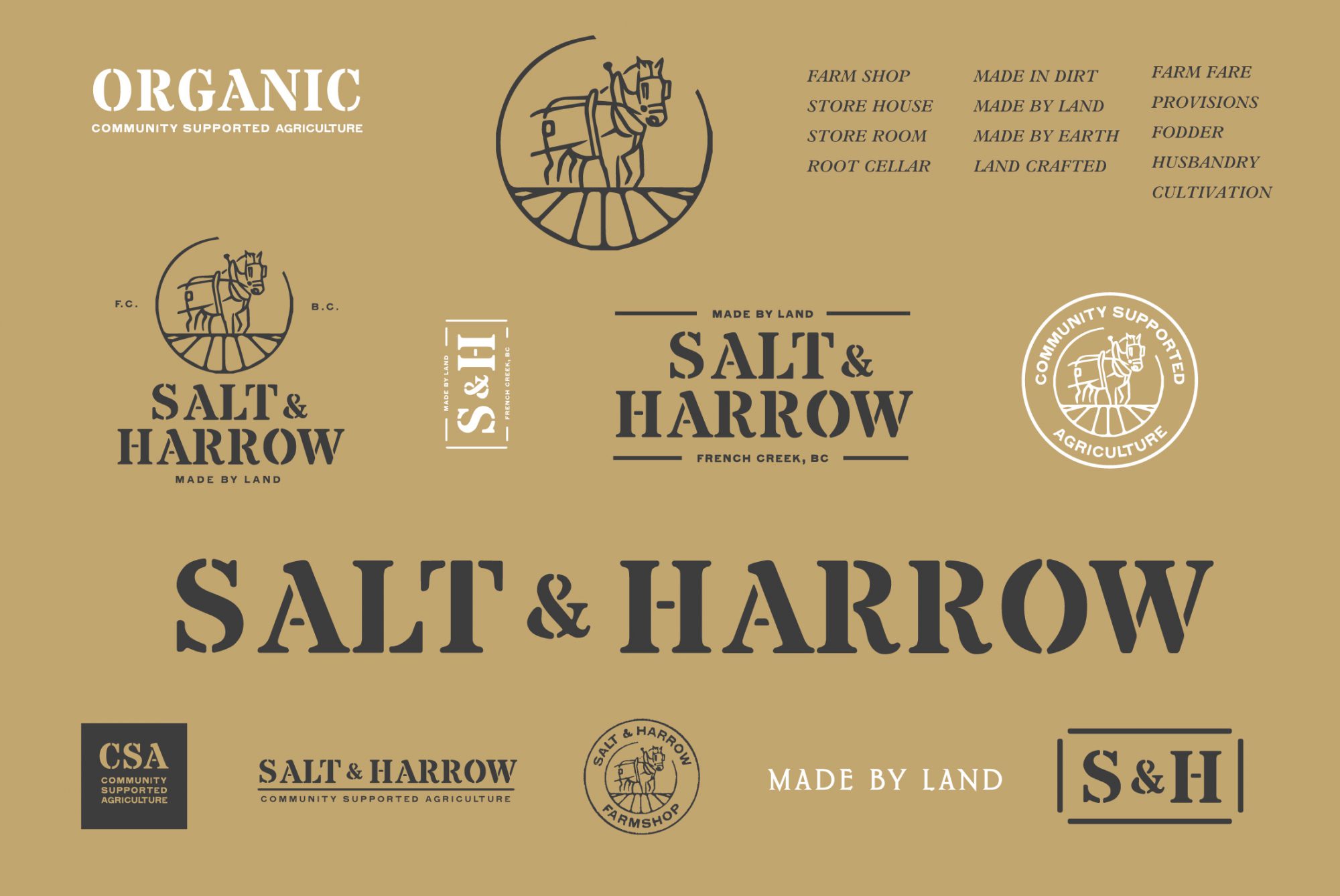 Challenge
Salt and Harrow required branding, strategy and marketing that would rapidly grow their CSA membership and wholesale clientele. We needed to educate and inform while growing their audience.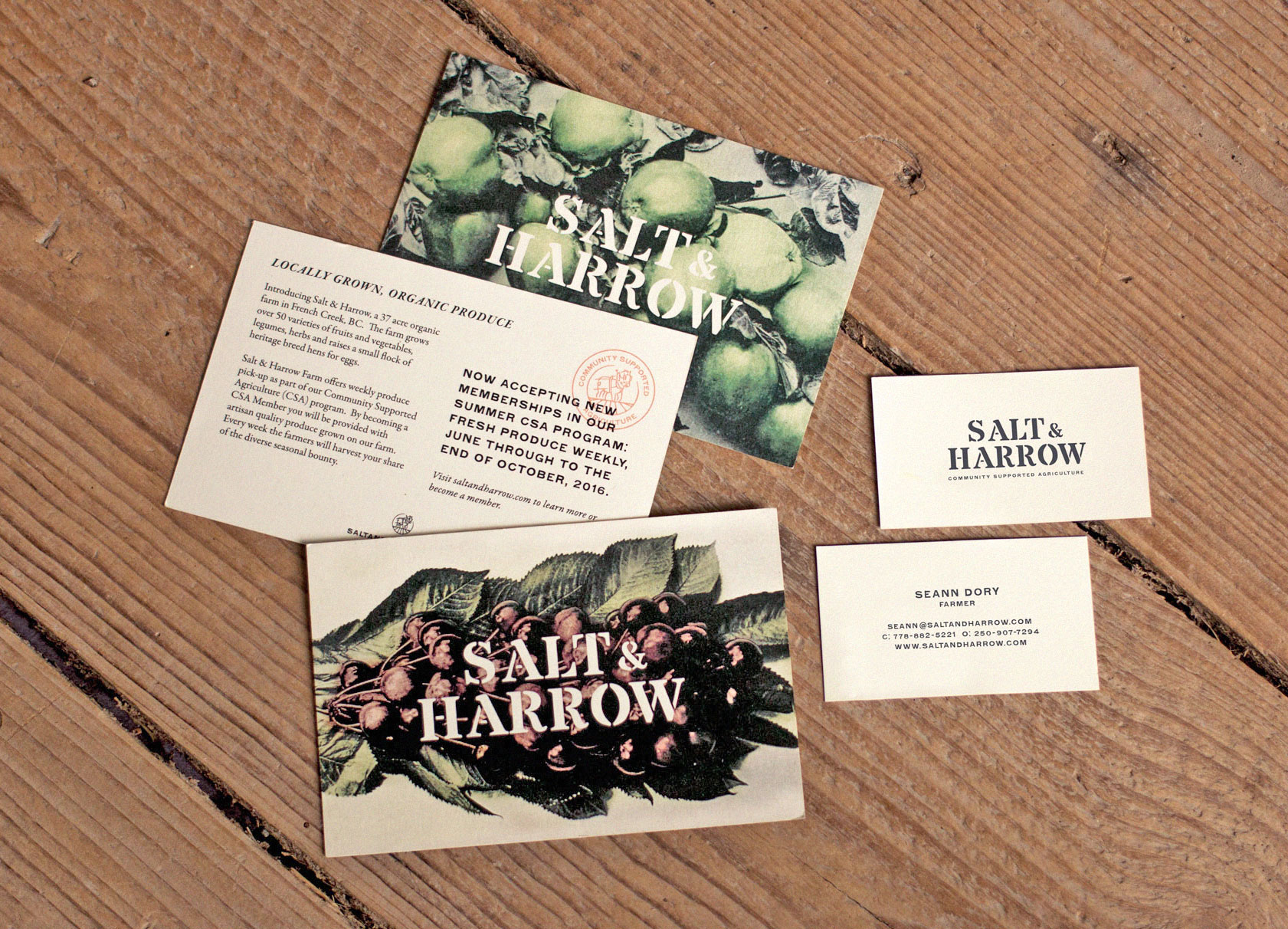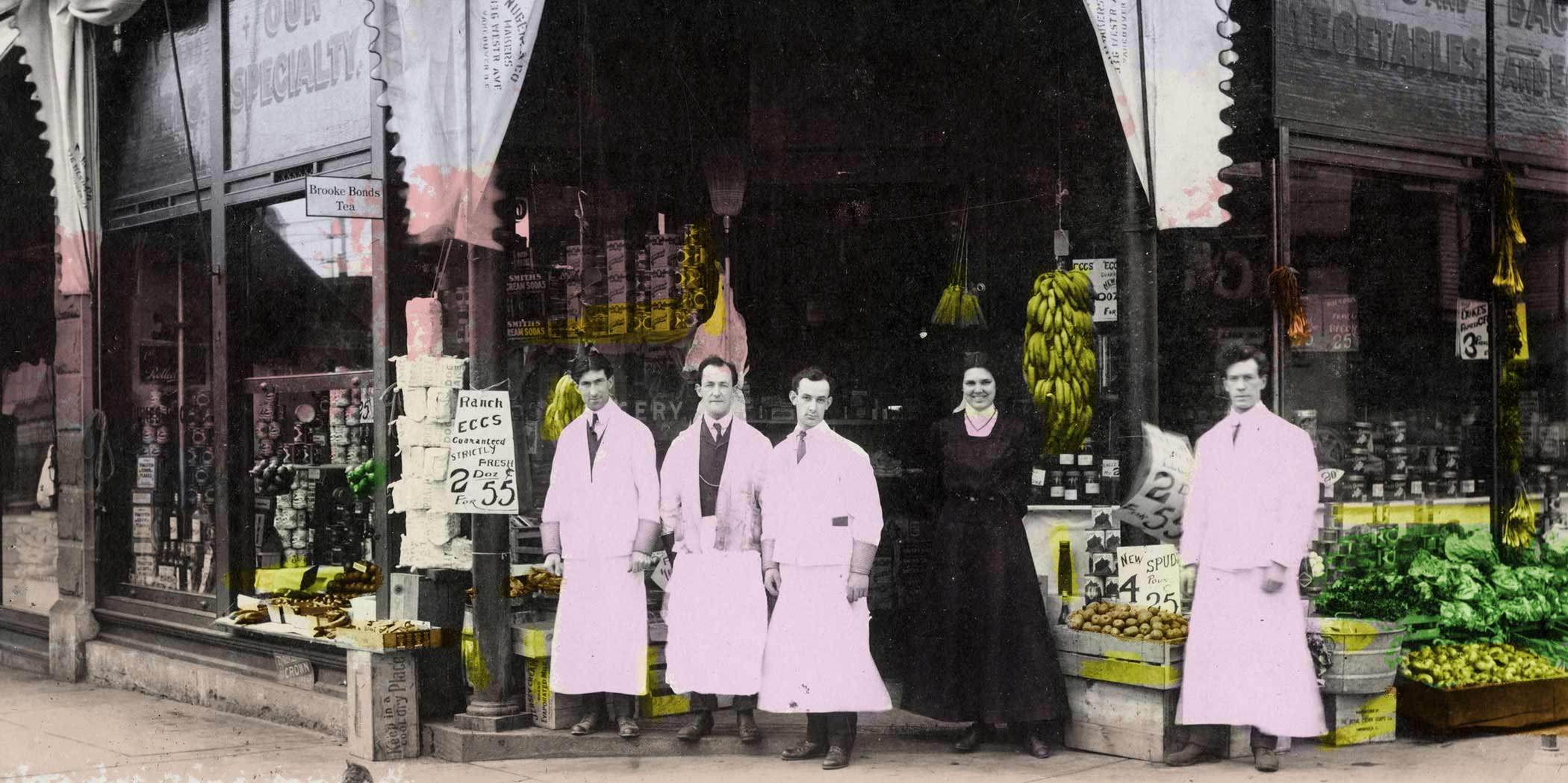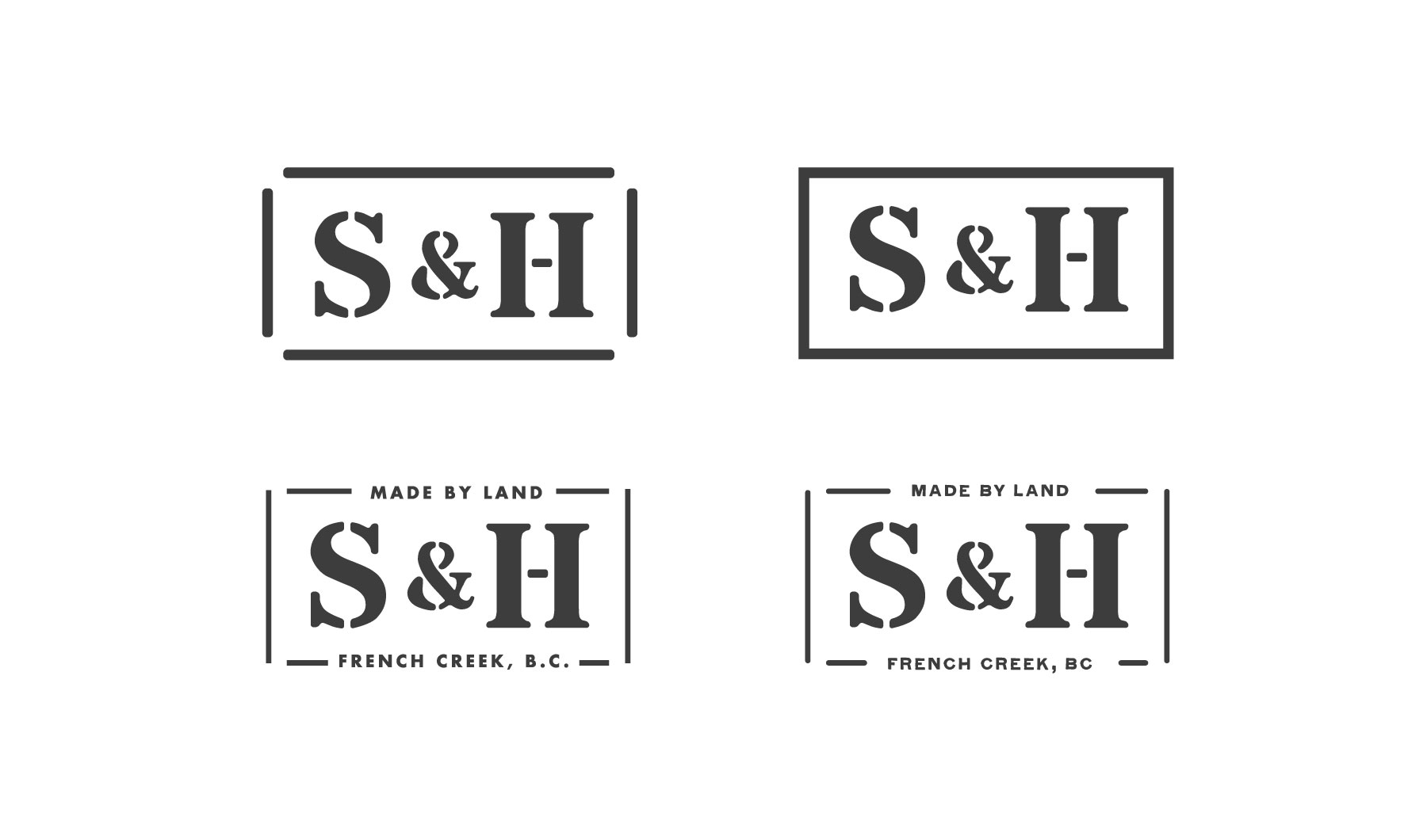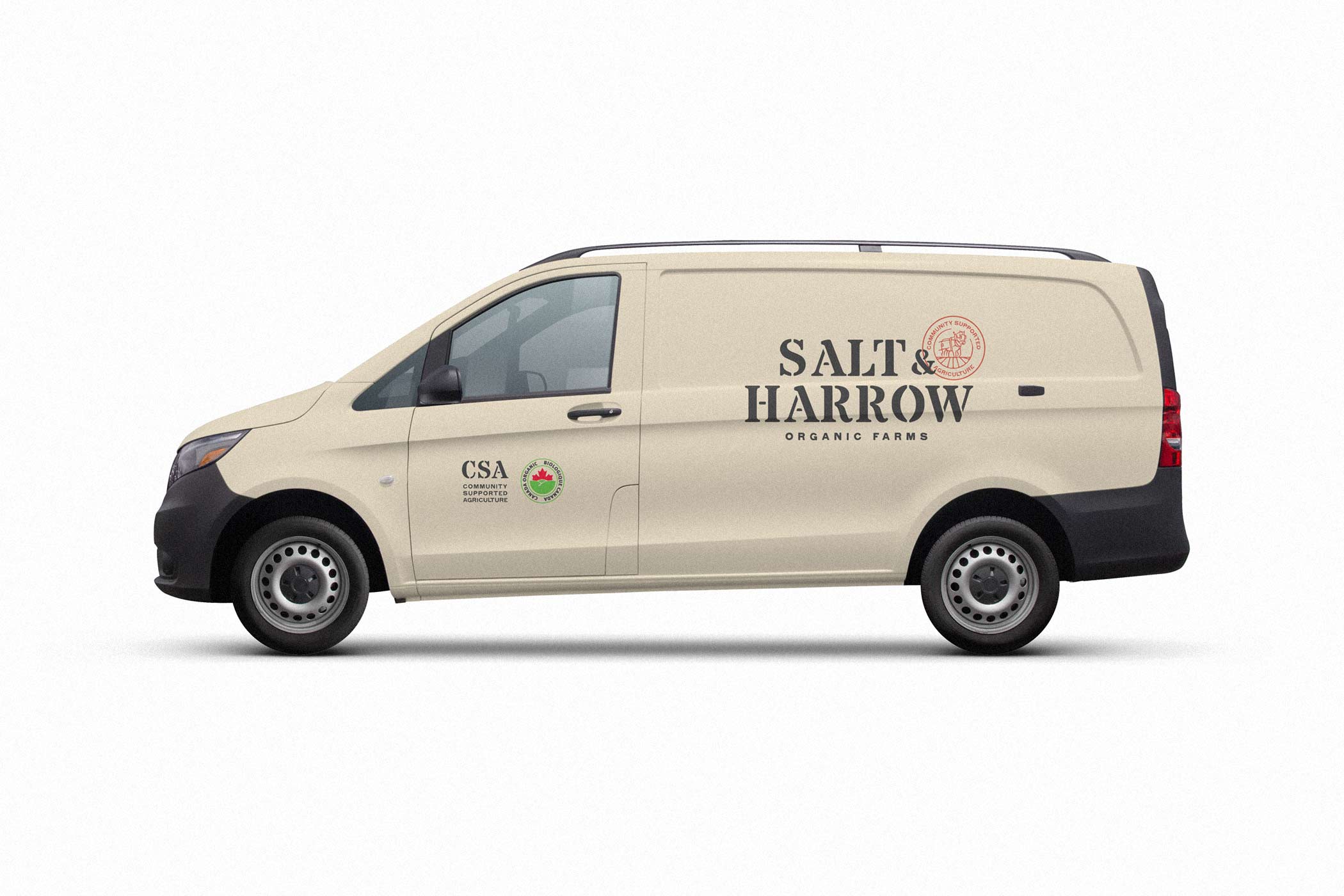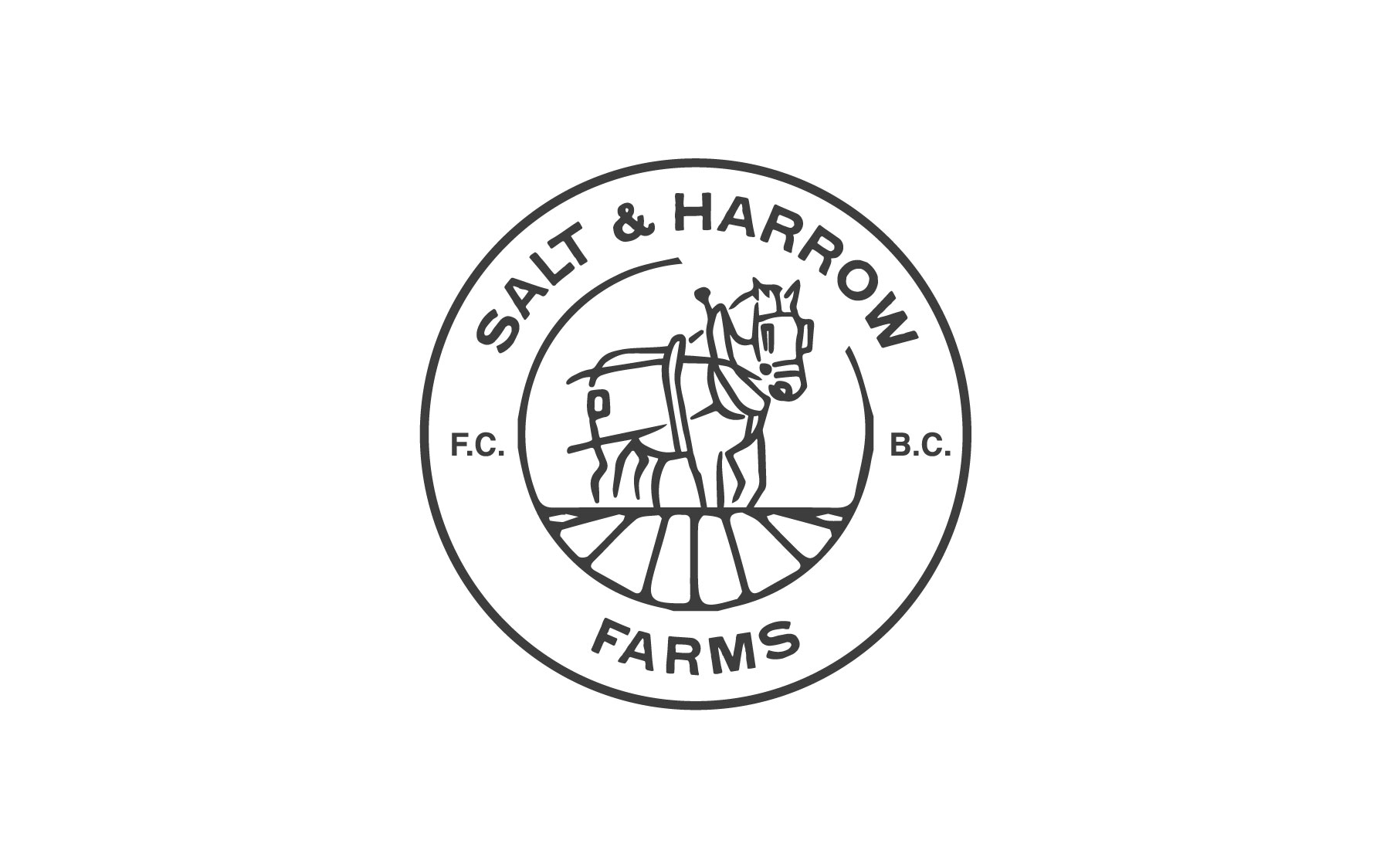 Approach
The businesses plan was long range, start small and over several years expand into a variety of avenues. With this in mind we developed a flexible brand system that could adapt to the business as it grows. A mark that was easily associated with the name was created. Inspiration from local farming and grocery history was sourced to flush out and build authentic content from the get go. We created the tagline "Made by Land" to imply an authentic, farmer owned brand.